Landscape Inspo
We're officially in June, which means now is the perfect time to fit in the rest of your planting for the season so you can enjoy that foliage all summer long. Landscaping can make your outdoor space a total getaway where you can kick back, relax (maybe with a tropical summer cocktail in hand?), and soak up this gorgeous season. From family get togethers to quiet afternoons reading in the shade, your backyard should be a place where you want to be. So get those gardening gloves on and prep your fertilizer – I've got some great tips for transforming your yard into a Midwest paradise. Enjoy!
x, Laura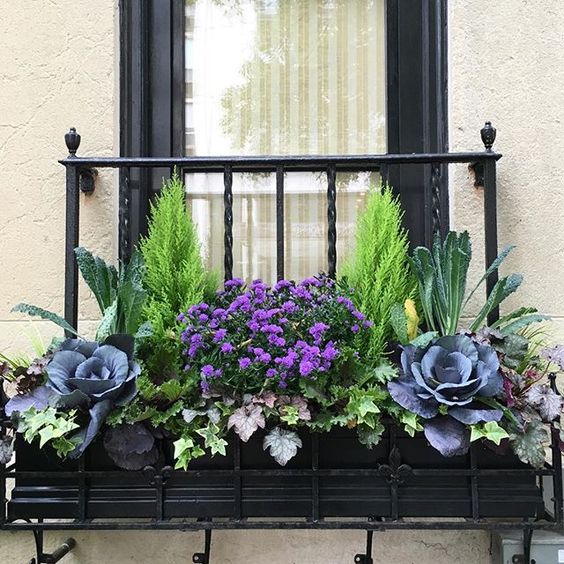 If you've got a limited outdoor space to contend with – say, an apartment or condo balcony/porch – it can be tough to find space-saving ways to add landscaping. Your best friends in this scenario are planters. I always recommend going vertical to avoid taking up that precious floor square footage, so opt for hanging macrame planters or wall planters that can double up as outdoor statement pieces.
The best way to take a plain old fence or garden wall from boring to bold and unexpected is to add climbing plants into the mix. They instantly add dimension and make your backyard feel like an oasis. Climbing plants on a house can cause issues (think moisture), but your fence is the ideal spot to let these beauties shine. Plus, they tend to grow pretty quickly, so you'll definitely see some satisfactory foliage over the summer (pro tip: go for the perennials so they keep coming back each year on their own).
Sidewalks pretty much have a universal look. But why settle for the norm when you can transform your walkways into eye-popping stunners? Add a color pop by planting all one flower along the path (I'm personally a fan of lavender for its classic look, bold color, and full foliage), or mix it up with an array of different complementary plants and florals to give your walkway a Minnesota wildflower vibe. Make the path to your home as inviting as possible, and you'll be the toast of the neighborhood!
Our windows could use a little love this time of year, and flower boxes are the perfect way to give your home a visual upgrade. Try adding trailing flowers or vines that flow over the edge to connect the boxes to the garden below (wave petunias are especially fit for Midwest summers). Or, if you've got some space between the flower box and the bottom of the window, opt for mums or plants with a lot of height to fill in the gap. Whatever mix you're going for, be sure to incorporate good lighting and quality soil - it can make all the difference!